This course allows you to examine the complexity of society and learn about the social, cultural and political processes that shape human experience.
You'll study the organisation and structure of society and consider the changing nature of human action, as well as the political theories that structure our political systems and the social forces that shape political life. Using examples from around the world, you'll gain a firm grounding in the institutions and practices of modern political systems while exploring social values and the impact of social divisions.
Drawing on expertise in both the School of Politics and International Studies and the School of Sociology and Social Policy, you'll shape your degree to suit your own interests and career ambitions. A wide range of optional modules reflecting our diverse research interests will allow you to focus on topics from gender and violence to US foreign policy, class division to the sociology of health.
---
Student profile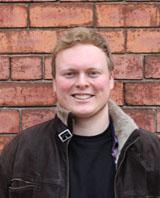 "The 'Racism and Ethnicity' and 'African Politics' modules were particular highlights for me as they were diverse and unlike anything I'd ever studied before. " Read more Jack Wheeldon, Politics and Sociology BA
---