This interdisciplinary course explores how crime, education, health, housing and poverty come to be viewed as social problems and how the institutions of the modern state seek to address them.
You'll gain an understanding of the historical, social and cultural dimensions of policy-making and examine education, housing and urban policies to learn about how states provide for people's welfare. Using examples from around the world, you'll consider the experiences of people who receive welfare services to understand the impact social policy has on their lives.
By connecting issues facing contemporary societies to the big ideas that help to shed light on them, you'll learn about why social problems and inequalities exist and why some activities are seen as deviant or criminal. A wide range of optional modules reflecting our diverse research interests will also allow you to explore broader topics such as disability rights, sex work or crime.
---
Student profile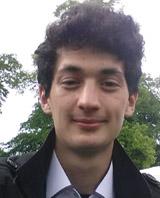 "The course gives me valuable insight into welfare states and relates past policy with current policy debates around topics such as migration, benefit cuts or changes in higher education." Read more Robert Irnazarow, Social Policy BA
---