This course explores how crime has come to be viewed as a social problem and how the institutions of the modern state seek to address it.
Throughout the course you'll study crime in depth, as well as gaining a broad understanding of education, health, housing and poverty. You'll learn about why some activities are seen as deviant or criminal, why some members of society negotiate the justice system more easily than others and social and criminal justice responses to crime.
At the same time, you'll explore the causes of social problems and inequalities and the historical, social and cultural dimensions of policy-making. Using examples from around the world, you'll examine education, housing and urban policies to see how states provide for people's welfare, and consider the experiences of people who receive welfare services. A wide range of optional modules reflecting our diverse research interests will also allow you to explore topics such as gender, racism or youth crime.
---
Student profile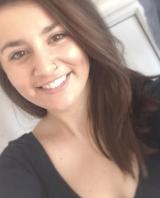 "I adore my course; it's everything I expected. I knew there would be hard work, but the lecturers are very helpful. They're like the guardian angels of the University!" Read more Ela Yilmaz, Social Policy and Crime BA
---